<![if !vml]>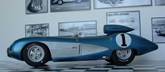 <![endif]><![if !vml]>
<![endif]><![if !vml]>

<![endif]><![if !vml]>

<![endif]><![if !vml]>

<![endif]><![if !vml]>
<![endif]><![if !vml]>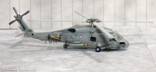 <![endif]><![if !vml]>
<![endif]><![if !vml]>

<![endif]><![if !vml]>
<![endif]>
<![if !vml]>
<![endif]><![if !vml]>
<![endif]><![if !vml]>

<![endif]><![if !vml]>

<![endif]><![if !vml]>

<![endif]><![if !vml]>

<![endif]><![if !vml]>
<![endif]><![if !vml]>
<![endif]><![if !vml]>

<![endif]><![if !vml]>

<![endif]>
<![if !vml]>
<![endif]><![if !vml]>
<![endif]><![if !vml]>

<![endif]><![if !vml]>

<![endif]><![if !vml]>
<![endif]><![if !vml]>

<![endif]><![if !vml]>
<![endif]><![if !vml]>

<![endif]><![if !vml]>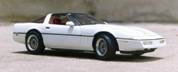 <![endif]><![if !vml]>

<![endif]>
My Scale Models
by Ismael Gonzalez
---
Welcome to my personal Scale Models page!
I've been building scale models pretty much my whole life. I started when I was about 8 years old, and that was back in 1978!  I have built many different types of scale models over the years but the most common have been cars in 1/24 - 1/25 scale.  Some have not survived the test of time of over 4 decades and counting.   I am a big Corvette enthusiast so not surprisingly, that has been the most frequent topic.  Other than cars I also build airplanes and helicopters, both military and civilian.  I've also built a few odds and ends like motorcycles, a submarine, Star Wars vehicles and recently I've been modifying Hot Wheels type vehicles.  My preferred style is mostly  Factory Stock/Documented replica. But a sprinkle of customization and fantasy engineering inspiration have also appeared.  Realism is always my goal.  I get to combine this hobby with my other passion: Photography, to create convincing images.
  In this "Eternally Under Construction" page I want to share with you this wonderful hobby.  I hope you enjoy it.
(Some links are still under construction and may not work)
AUTOMOTIVE: OTHERS (road cars, racing, trucks, motorcycles, etc.)
PROJECT RESCUE HISTORY
IN PROGRESS PROJECTS
PROMOS
---
If you have any comments or questions, please email me at tatocorvette@hotmail.com
©2022 Ismael Gonzalez