Porsche Cayman S
By: Ismael "the Corvette guy" Gonzalez
I know what you are thinking: This is not a Corvette. I KNOW!
But: I am not just a Corvette guy, I'm a car guy. Back in late 2002 I had the privilege of been invited to test the whole line of Porsche cars in a racetrack. I always liked these sports cars, but after driving them like if they were stolen, I now have a much greater appreciation for them.
This is the Fujimi Porsche Cayman S. This kit fits together very well and seems to be accurate. It is not overly complicated yet it looks great.
Box stock build with added seatbelts, exhaust heat insulation, oil filter decal, wheel valve stems, cargo net, local license plate and emissions inspection sticker. As a personal touch I added a magazine and a book inside.
Cobra Colors Giallo Midas paint (The closest I had to Porsche Speed yellow), custom mix light cocoa (chocolate brown) interior. The underside was painted to simulate having some of the covers off.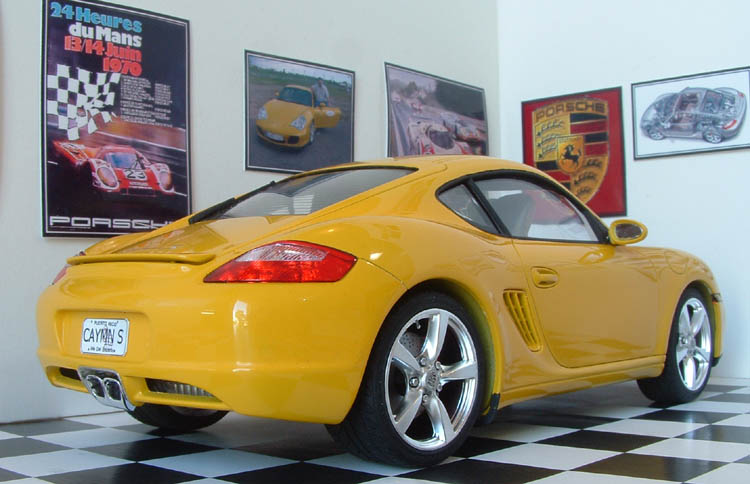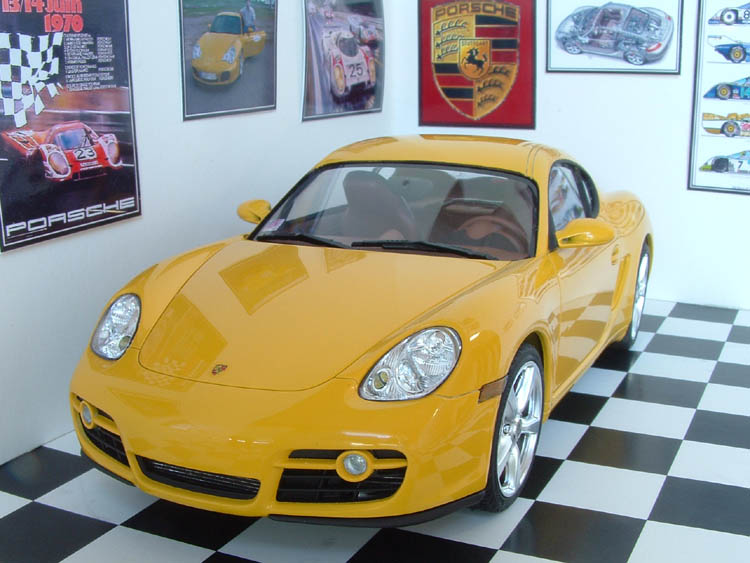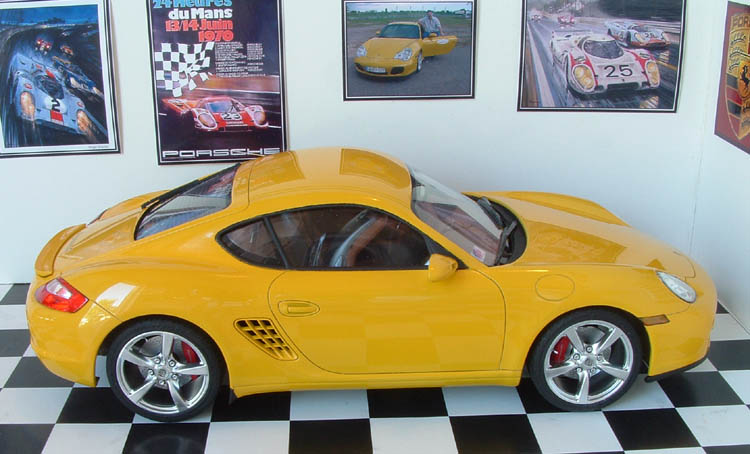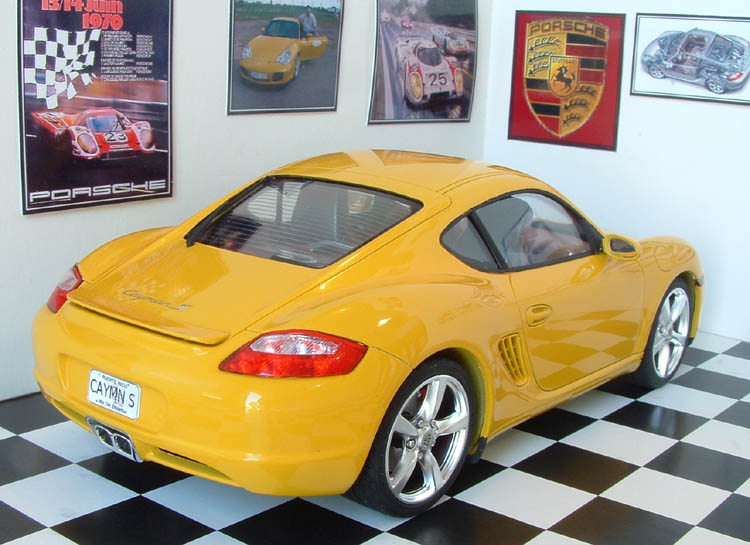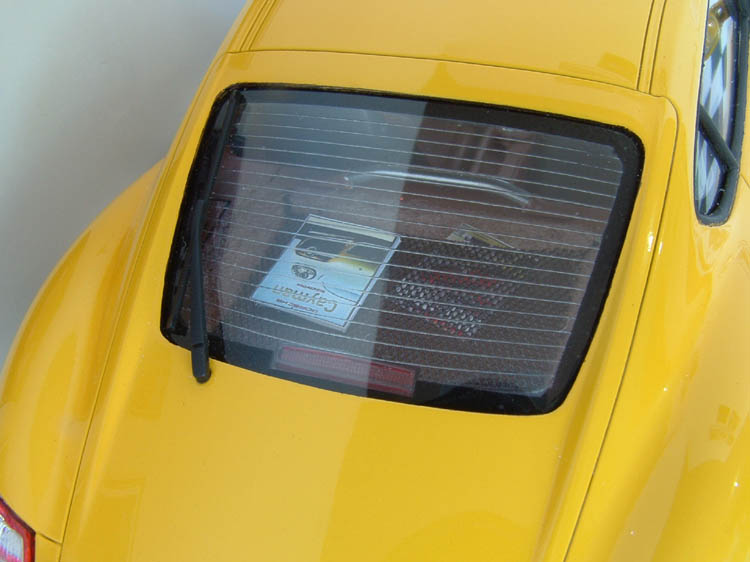 As a personal touch I added a Road and Track magazine under the cargo net and a book on top of it.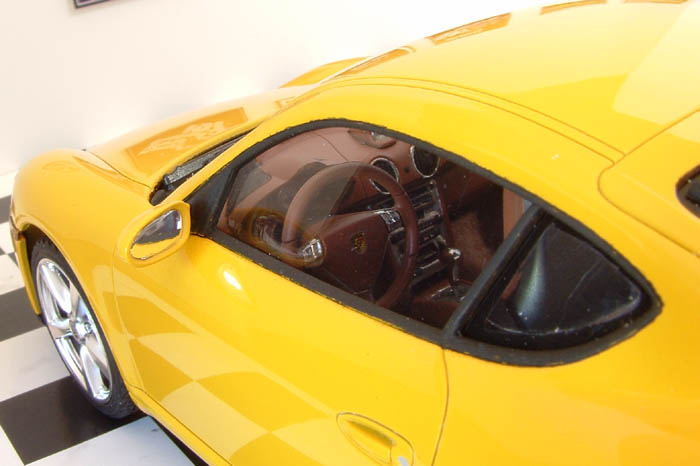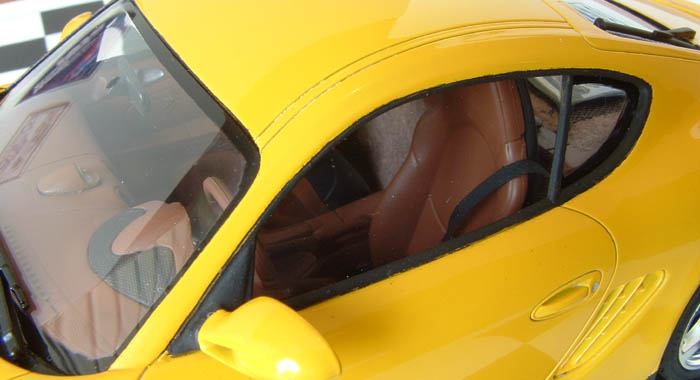 5/30/2007